12 October 2018
Docklands
2 weeks until I go back to Japan, I do not imagine I will be photographing a lot of boats, but the weather here in Melbourne was nice so I wandered down to Docklands to take some photos of boats. I rarely visit this part of the city because it is so very very quiet after business hours.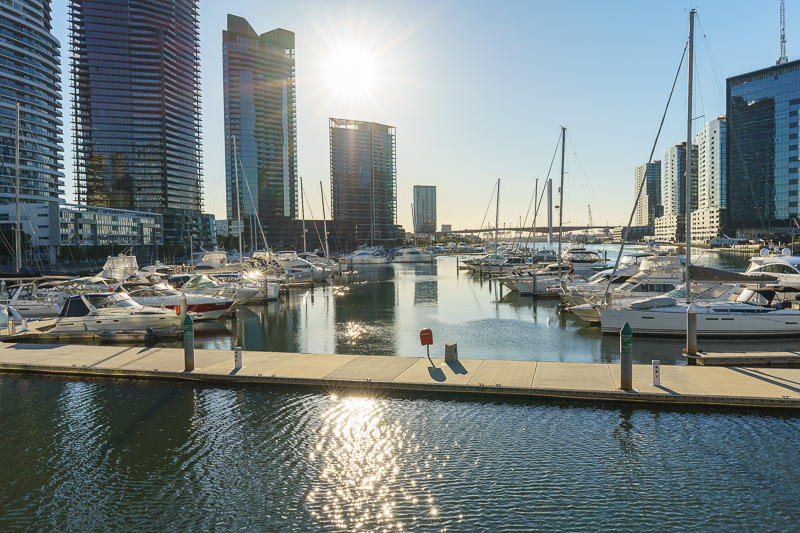 Here is some buildings and some boats and some really bright sunshine. I dont bother with a lens hood, maybe I should? I guess it makes no difference if you point the camera directly at the heart of the sun.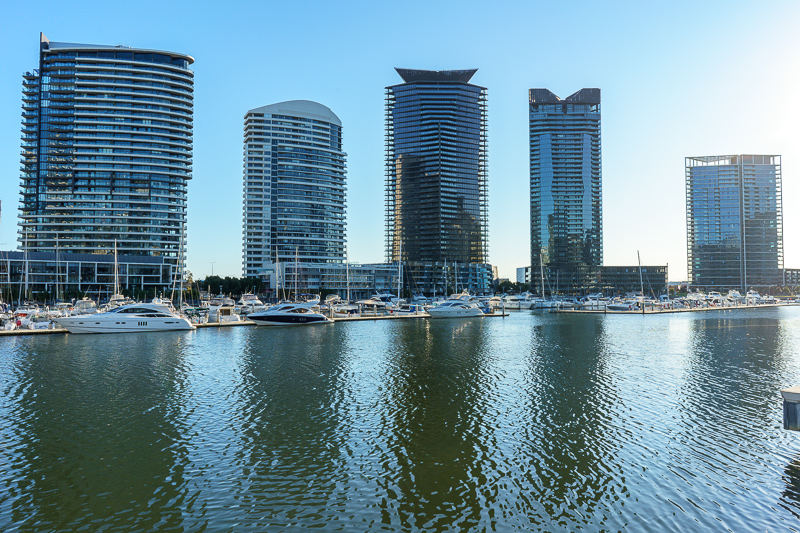 This is a pretty ordinary photo. I dont like it! The water looks very brown, this is where a river meets the sea.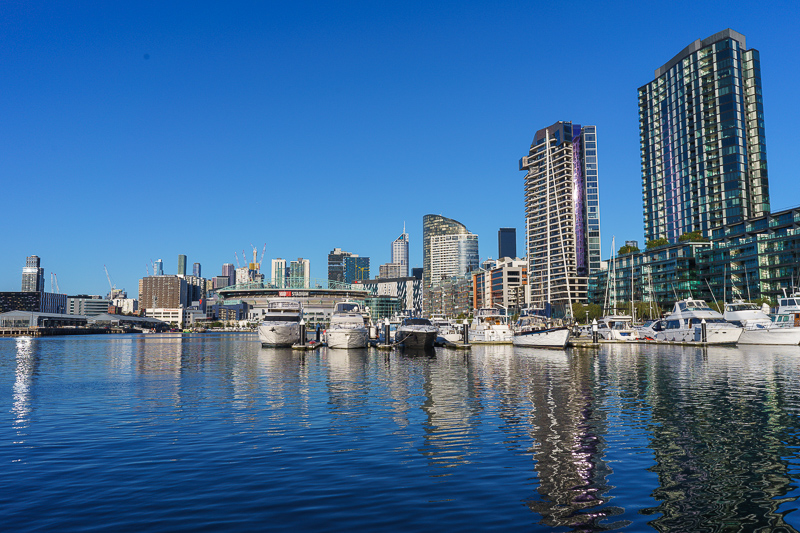 Melbourne off in the distance behind the newly renamed Marvel stadium, often referred to simply as Docklands stadium. I find the water a bit distracting.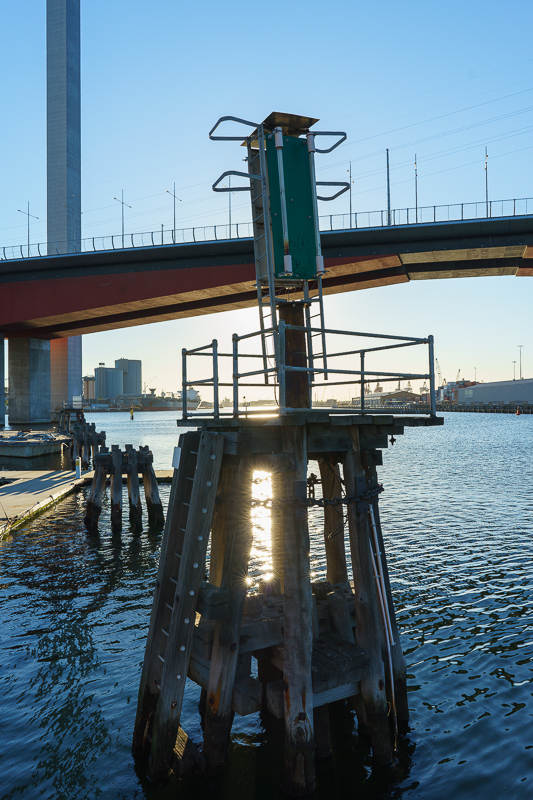 The sun stars between the wooden legs are pretty cool if I go for a full 1:1 zoom here.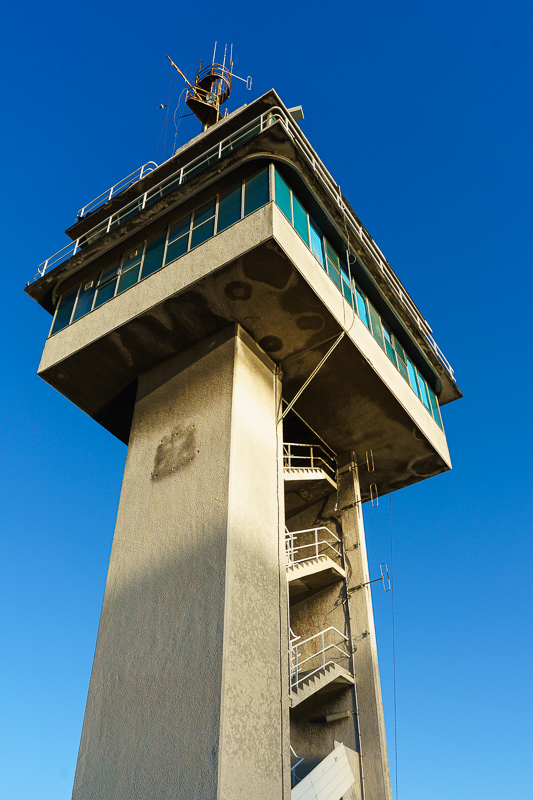 I like this one, went for more contrast than I usually do. This is quite cropped, but due to lots of megapixels, still plenty of room left for decent resolution.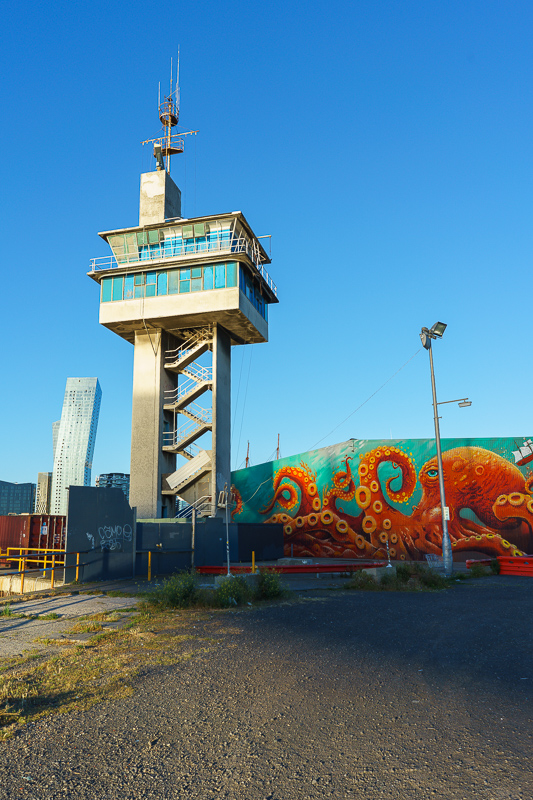 I also like this shot, the light was pretty nice by this point, still not quite what you would call sunset, but theres a huge bridge behind me making the light interesting.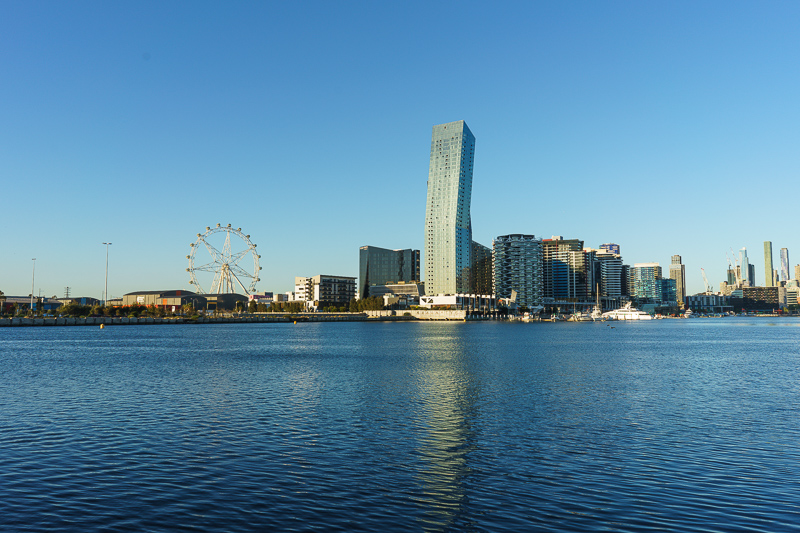 Not a great shot, looks over sharp and soft all at once, but if I zoom in it looks really sharp, I again think the water distracts the eye somehow.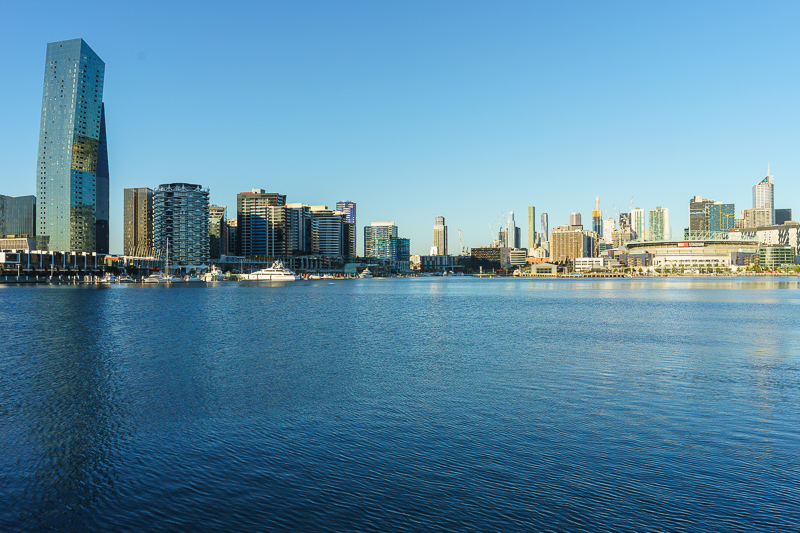 This one suffers from the shadows on the left half and the highlights on the right half. I was an hour too early.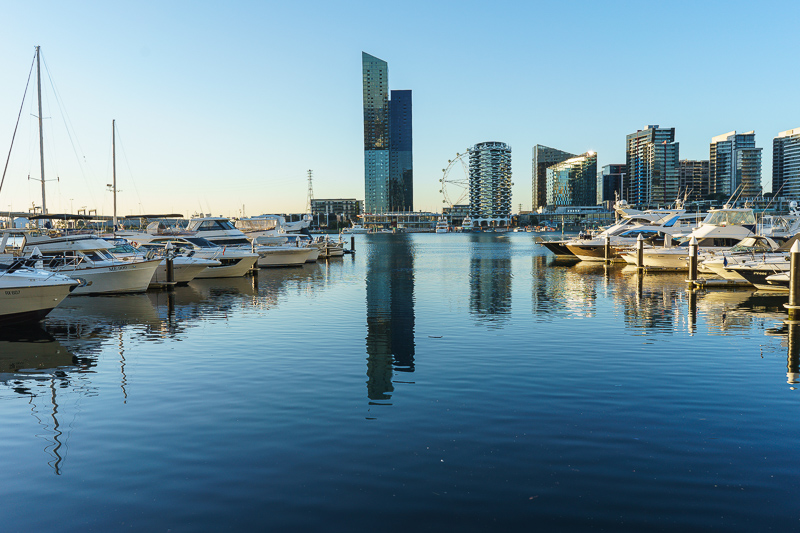 Much better I think. Less ripples in the water.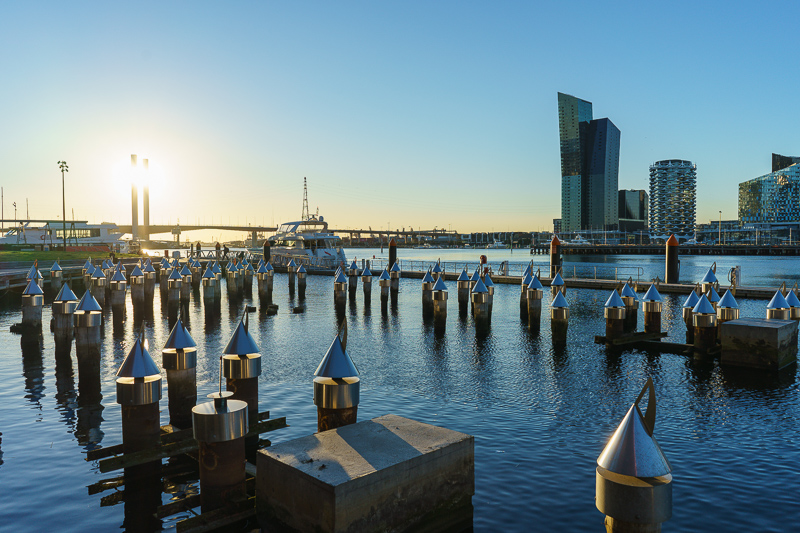 Very 3d looking, the pillars on the bridge make this possible.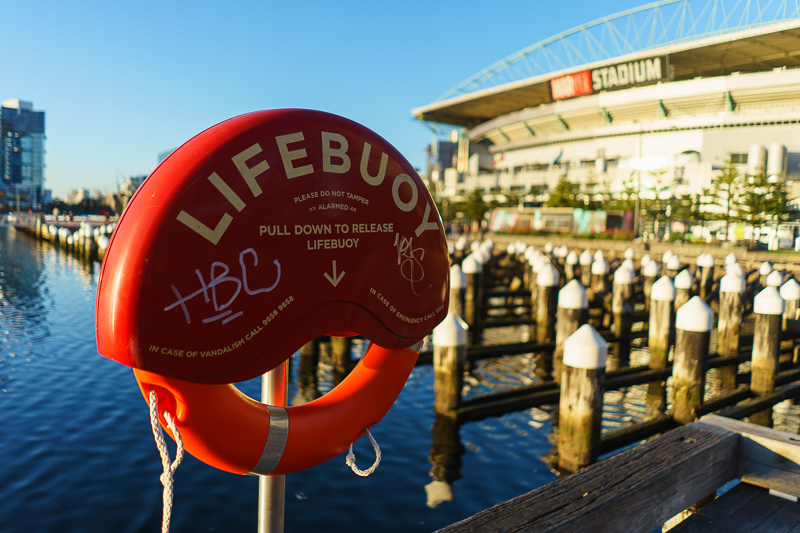 f/2 for a bit of background blur.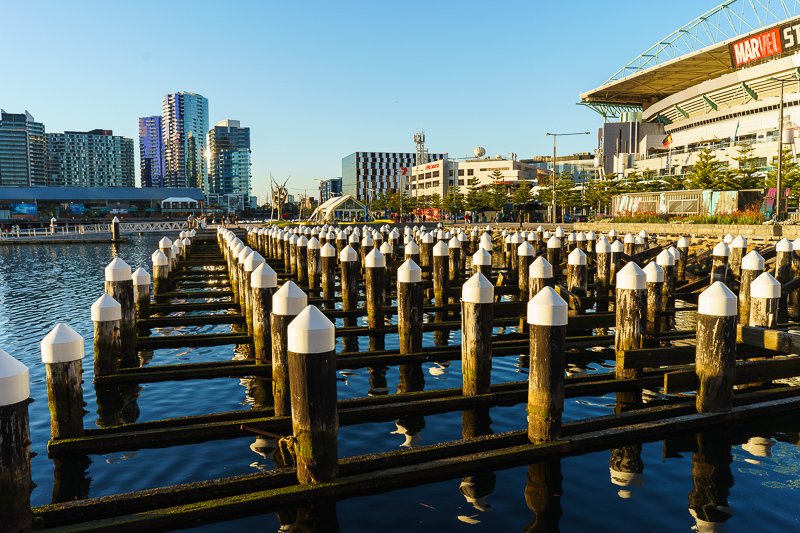 Ordinarily people take this photo from another angle with the bridge in the background. Since everyone takes that photo, I did not. I preferred this f/7.1 over an f/2 shot I took from the same place.